Fire Ant Quarantine Expanded to Graham, Halifax and Macon Counties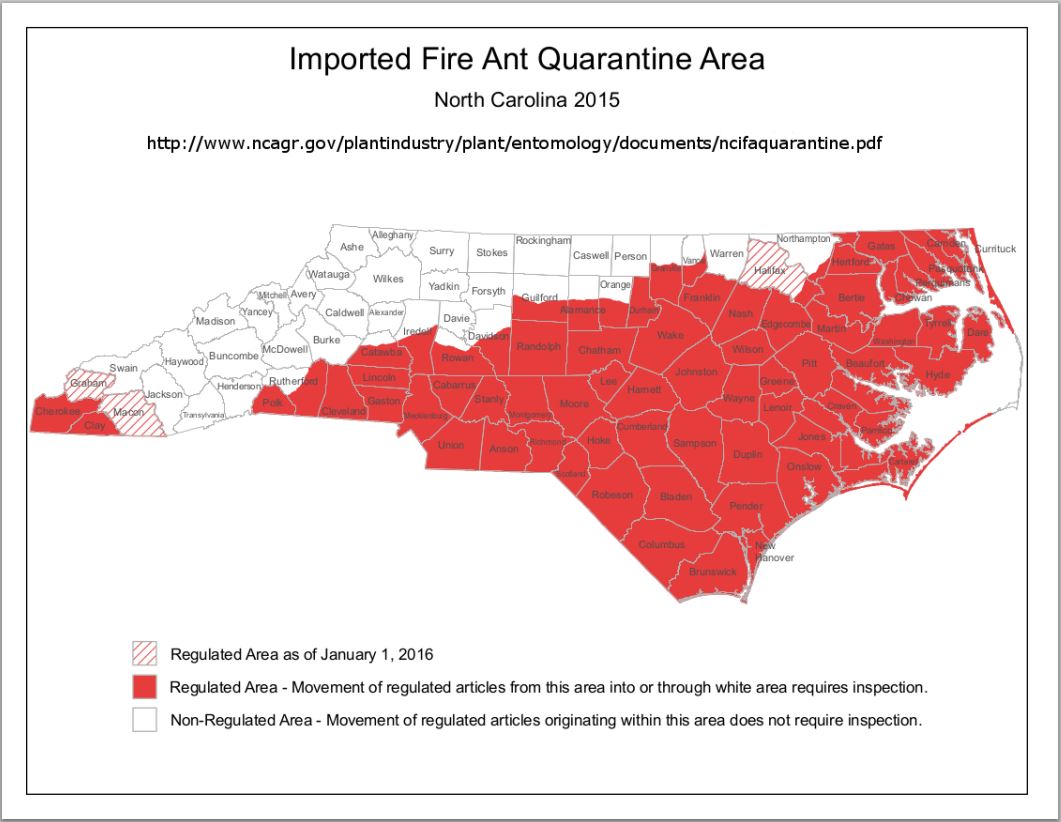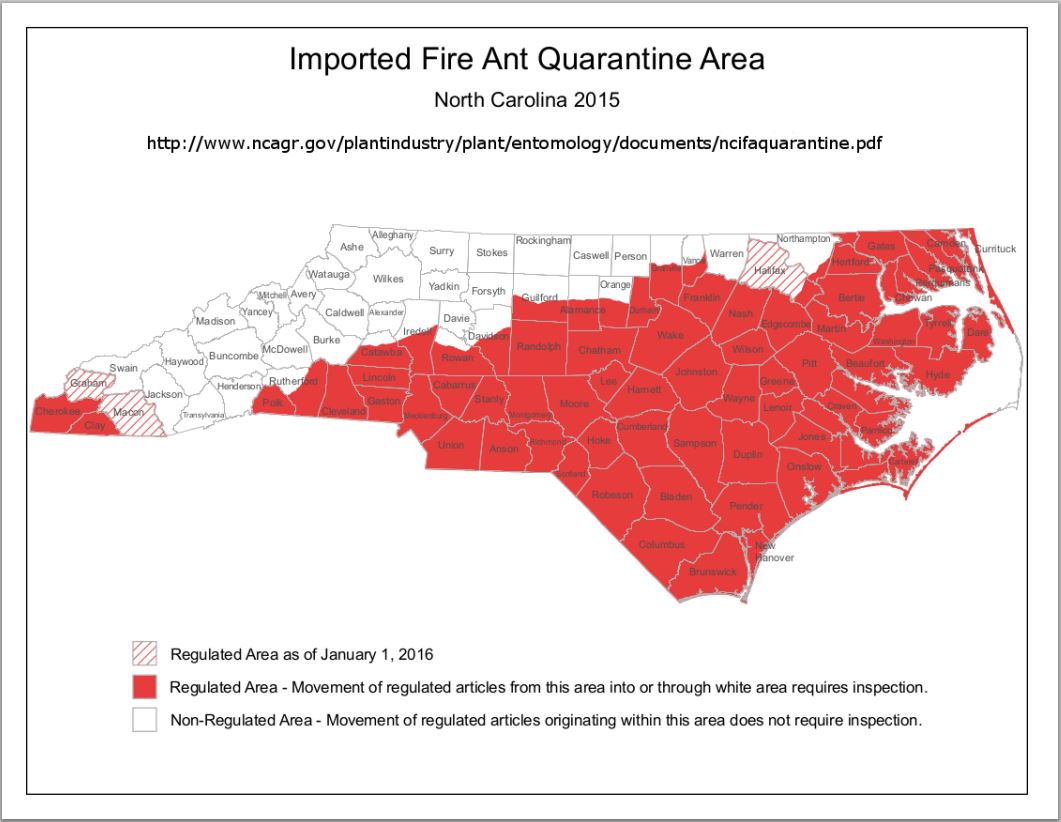 Effective January 1, 2016 Graham, Halifax and Macon Counties will be added to the quarantine area for the imported fire ant. That will make a total of 74 of the 100 counties in NC under quarantine. Residents and business owners in quarantined counties must obtain a permit before moving plants, sod, soil, hay, straw, logs, pulpwood and related equipment into or through non-infested areas. Certificates can be obtained by contacting the NC Department of Agriculture and Consumer Services Plant Protection Section at 919-707-3730.
Imported fire ants were first identified in Brunswick County in 1957. They are an aggressive pest of farmlands, pastures, athletic fields and residential areas as well as a nuisance and a health concern to humans, livestock and wildlife.
More information on Imported Fire Ants